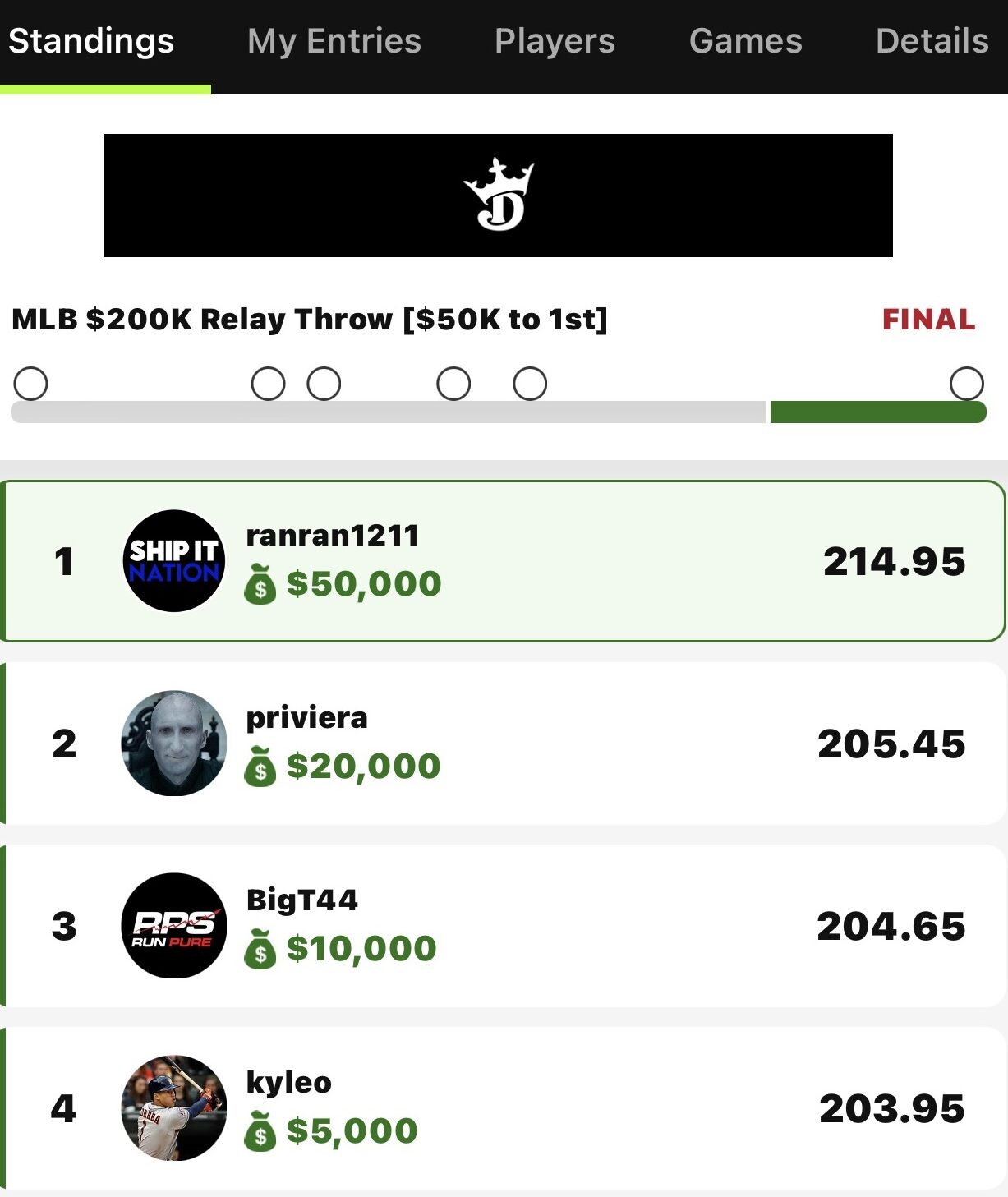 I followed Hoop to Ship It Nation. He brought along some incredible people and knowledge with him. I can honestly say, these guys know their stuff and take care of their members with that knowledge. If you subscribe it's worth it if you listen to them and trust what they know and have to say. Their knowledge has helped me win big twice already. I hit $20K last month and then just hit another $50K! Thanks! #SHIPIT
DK: Kcrapps | FD: Crappieheel
What they (Tambo & Hoop) say, is what you get. It's a product that is as advertised. All the tools you need to get better at DFS. These guys' results speak for themselves. They are good at what they do and are willing to teach others. The Discord is also a very family/friendly atmosphere. Lots of really good DFS players in the Discord willing to help others, as well. I would highly recommend Ship It Nation!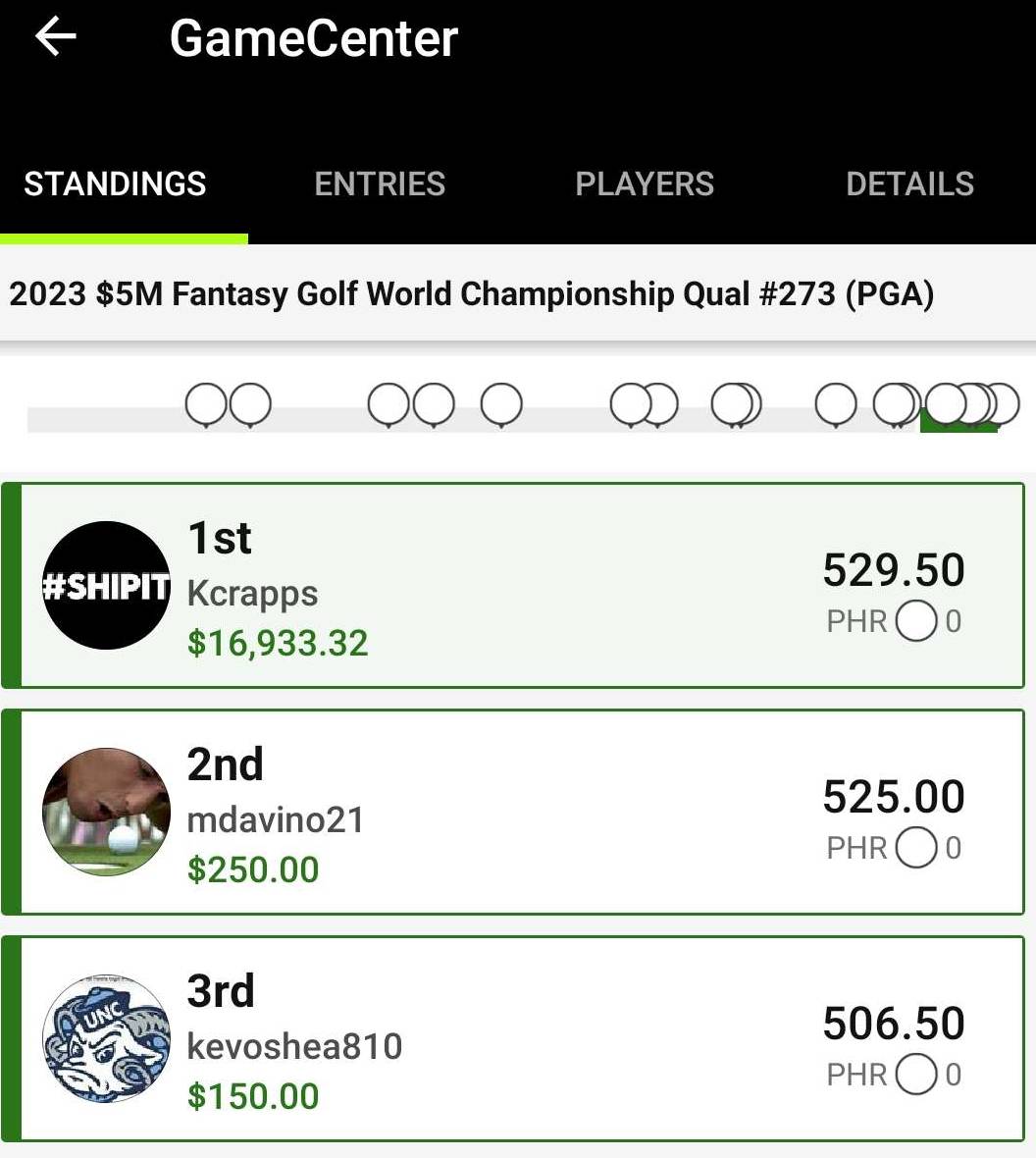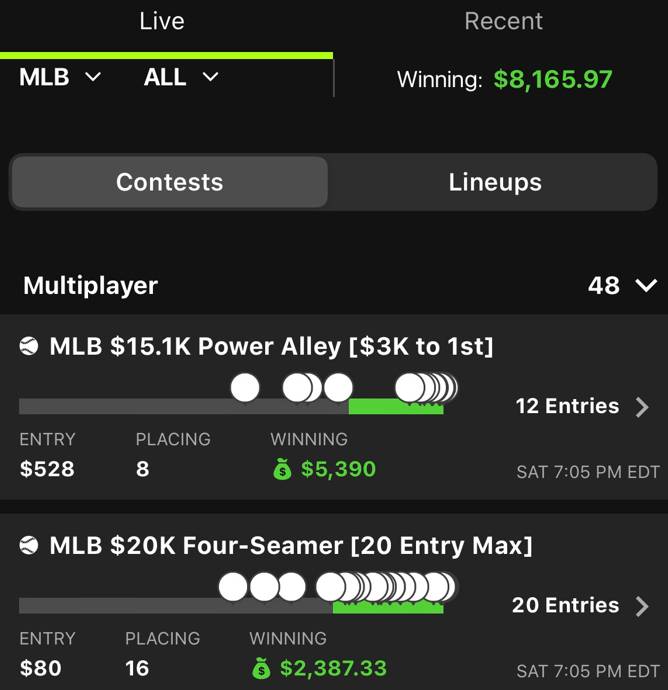 I've had many subscriptions to DFS sites over the years and Ship It Nation feels like home. The team genuinely cares about the success of their members, along with giving us a ton of guidance along the way. The analysis of every slate goes way beyond just giving out plays. I feel like I have drastically improved my skills since joining the community. We are one big #SHIPIT family!
Ship It Nation is top notch when it comes to DFS. Their team consists of not only great DFS players, but people who are willing to help you learn the process and be successful in the multiple sports they offer (MLB, MMA, PGA, NBA, NFL, NHL, and NFL Best Ball). I have quickly noticed the team at Ship It Nation consists of GRINDERS! They work very hard to make content easy for users to understand and read. The website is easy to navigate and allows you to quickly view GPP and cash core plays, projections, and notes on how to attack each slate of games. I was blessed with a $20K win following Nades' GPP core of lefty batters for TBR and Hoop's core for pitchers. The Discord channel that comes with the membership is very helpful as well because Ship It Nation has built a true community of DFS players who are able to communicate with each other and give their inputs and stances each day. Ship It Nation has a great community with a great team! #SHIPIT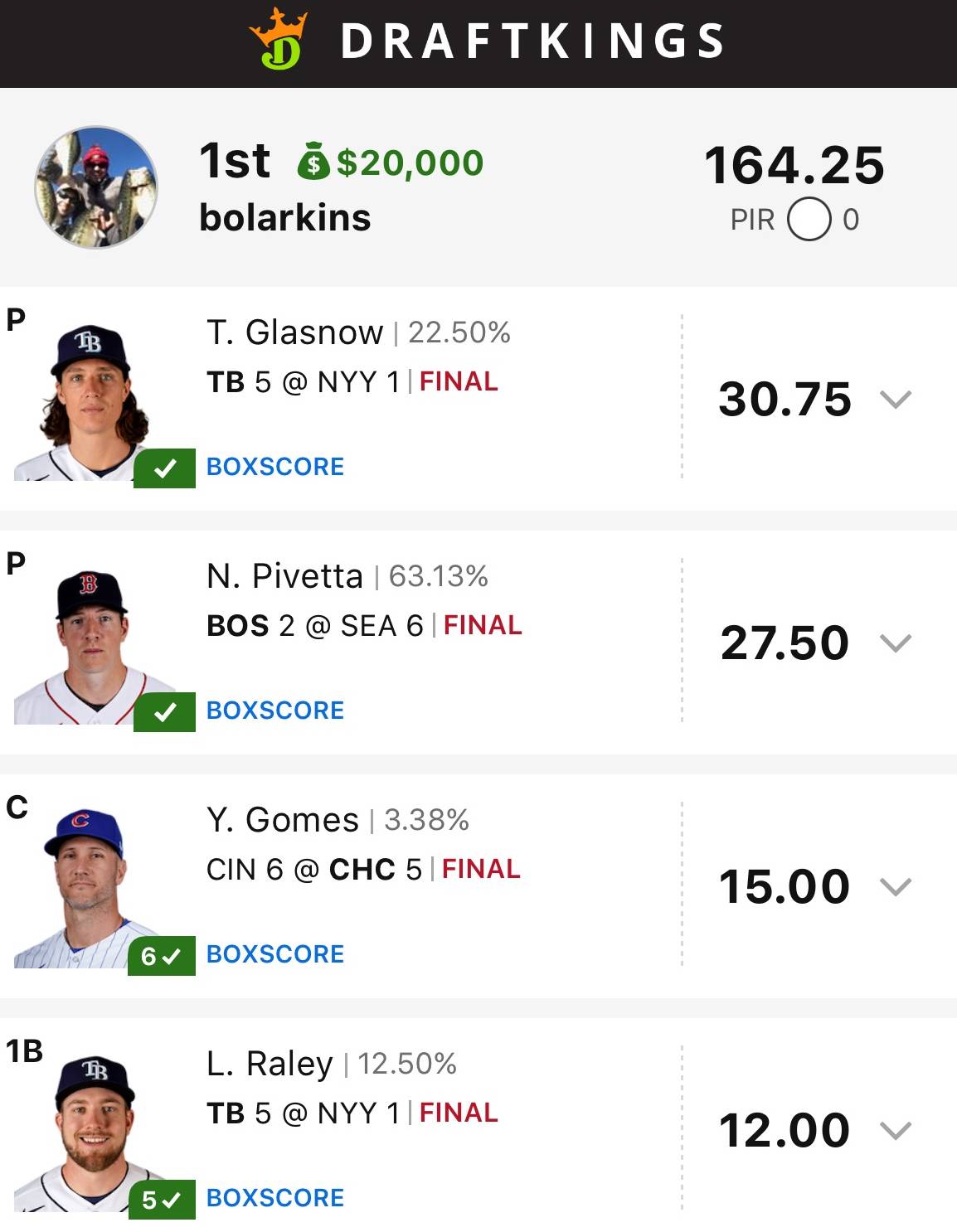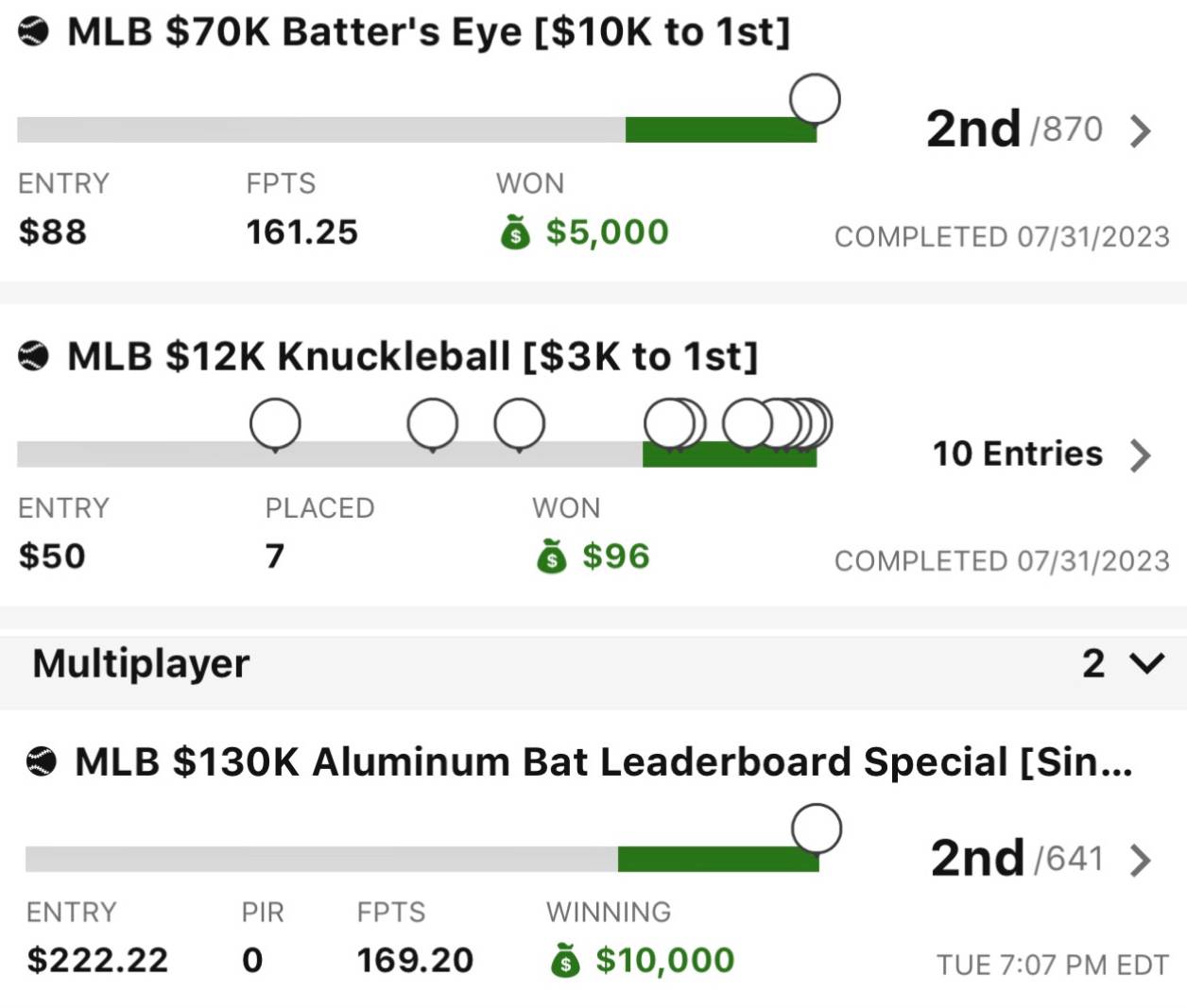 When Tambo & Hoop branched off, I was eager to follow them to their next venture and man am I glad that I did. Between the two of them, Nades, Title, and the new staff additions I have had my most profitable year of DFS to date. I've been in the DFS streets for a couple years now and in those years have tried a number of different sites. Ship It Nation is by far the best community of DFS players from beginner to pro. I've been a part of some sites where the creators big dog you or demean their members but that doesn't happen here. They don't shame their community into giving them likes or resort to embarrassing people for differing in opinions on picks. The Ship It team always puts their members success first. What they've built here is unmatched and I can't thank them enough for all the help they've provided that has allowed me to enjoy the most DFS success I've ever had. #SHIPIT
Ship It is the place for people who don't have hours every day to spend getting information to make them competitive. It's a concise way to look through some good data to be able to make quality lineups in the short time so that you can have the fun of DFS while not having DFS consume your life. The guys from Ship It are readily available in Discord and willing to talk through strategy and help you better your game. You can't beat what's being offered for this price.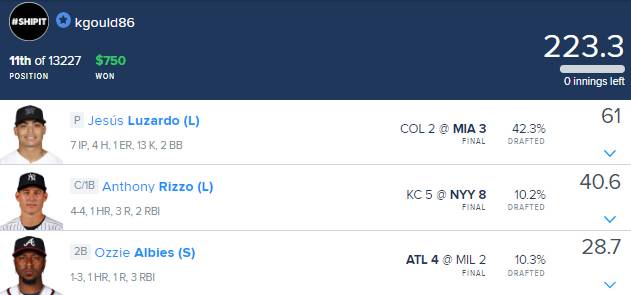 SHARE YOUR #SHIPIT STORY!