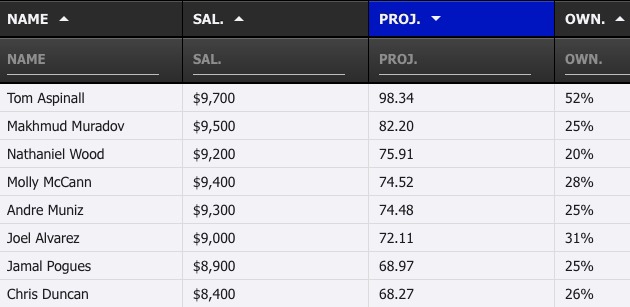 Our projections are built around precision. We update projections throughout the week and add an element built around game theory, leverage and correlation.
Our top pros provide you a strong foundation WEEKLY when it comes to building out your lineups. Whether it's tournaments or cash games, you will have exclusive access to their weekly core reports that will bring you top plays, understanding and education to excel your DFS results.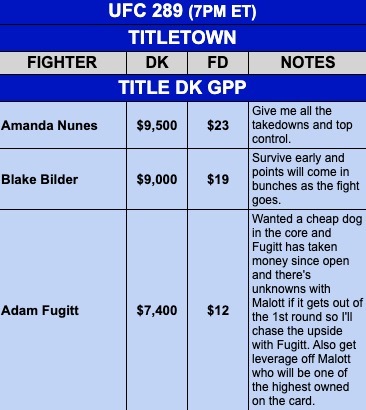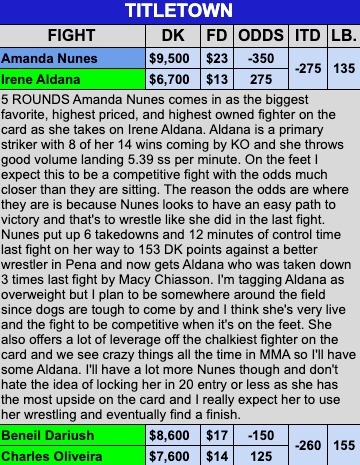 Our slate plan gives you a complete breakdown of every fight on the slate and comes pre-loaded with pricing, odds, weight class and more. We also give a specific, recommended exposure rating for each fighter in the player pool.
Our tier rankings break down the top fighters in each pricing tier and give bullet-point notes for an easy way to build competitive lineups on the go, or help you find a fighter in a certain price range to close out a specific lineup you're building.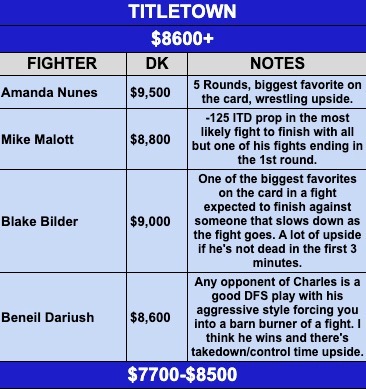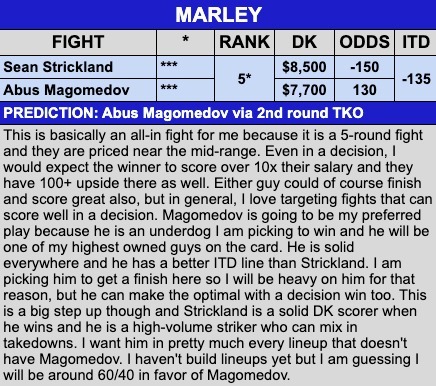 We provide a fight ranking system for every fight. Use the rankings to help guide your exposures for MME, or use them to help build competitive single-entry/3-max lineups.
Our slate info provides up to date Vegas information needed for any given slate.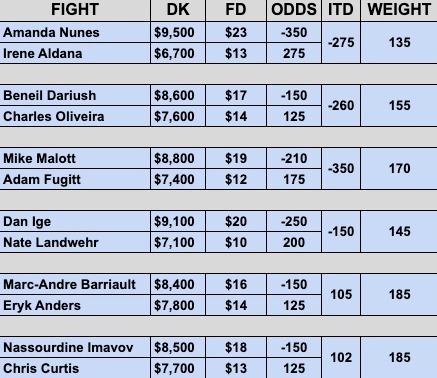 You get all this and more!